spring in the studios
calendar and events say spring, but damn the cold and rain don't believe it. events like, yes, mother's day (my bed feels extra warm with food served there!) and open studios around what seems like most of DC. hit a few yesterday before i tired out with many left to visit. cool stuff.
first stop: off the beaten track studios and the district clay open house.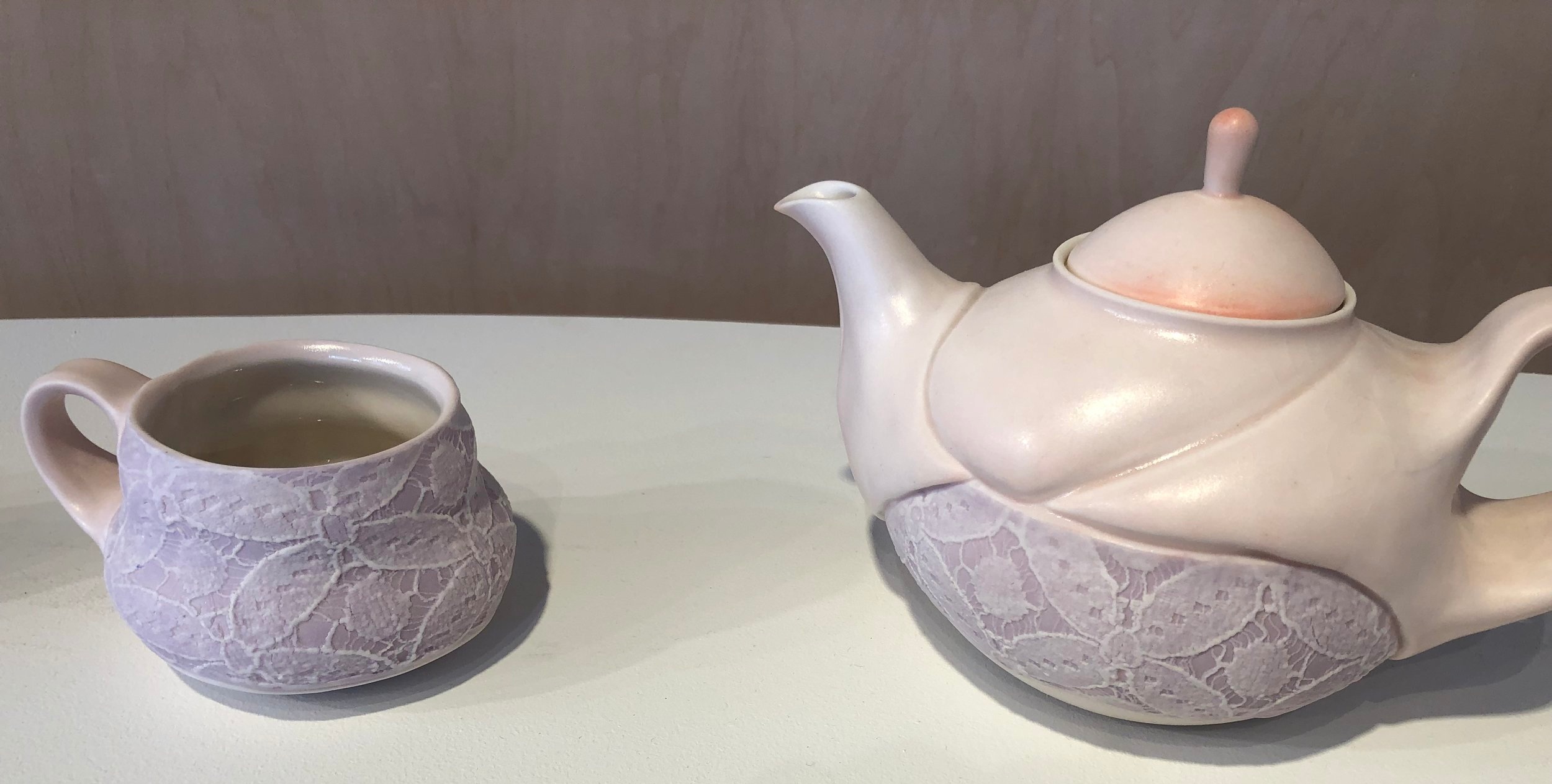 spent a while in deborah grayson's studio, left with a small piece. so many layers and interesting items.
spent even more time in jessica beels's studio, hanging out and discussing political/guerilla art. here's one of her viruses, hpv. this may find its way into my home.
over to the beautiful miasma of art spread around the otis street warehouses. visited more friends who's work inspires me. weird not seeing sean hennessey there, but his large-format portrait hangs above all. couple of things especially caught my eye.
lots of neato art at red dirt studio, my first time there. these intrigued me.
night before, ex hex played at 930. not as electric as when i saw them last year, although this was at the end of a five-week tour. still a fun time. but had never seen the damn good openers, messthetics. all instrumental, driving beats and almost intrepid bass. plus the guitarist followed his own experimental joy. discovered today that it's the rhythm section from fugazi (duh, should have known) and that anthony pirog, guitar, is well-known around these parts. so much for me being on top of things…